---
Water Filtration Challenge

IN-HOUSE ONLY
VA SOL Alignment ES.8
Have you ever wondered how astronauts get clean water all the way in space? Through the NASA Water Filtration Challenge students collaborate, design, and build a water filtration device out of commonly available materials following the same design process by the engineers and scientists who developed NASA's International Space Station Water Recovery System. To meet this challenge, students use an iterative process as they build, test, and measure the performance of the filtration device, analyze the data collected, and use this information to work toward an improved filtration design. Finally, students explore local Virginia watershed systems and investigate human impacts on the environment.
---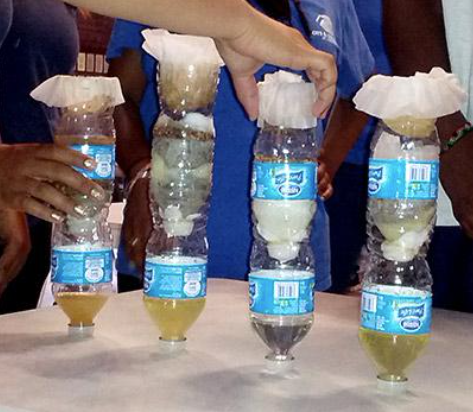 ---
Space Capsule Scramble

IN-HOUSE ONLY
VA SOL Alignment: PH.2, PH.3
Have you ever wondered how astronauts land safely back on Earth after visiting outer space? Engineering safe space capsules for astronauts' return to Earth is a critical mission at NASA. Learn about several important STEM careers that help engineer safe space capsule designs to get astronauts back to Earth. Then, design your own space capsule structure to protect an Eggstronaut from a four story drop! Measure mass, velocity, acceleration, and force upon impact to investigate the importance of parachute engineering in safe space return.
---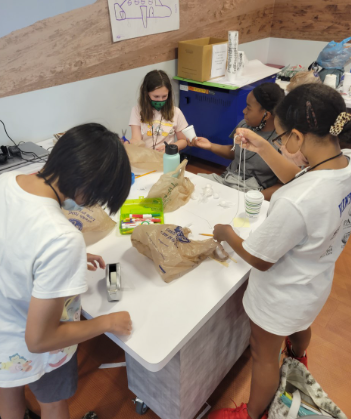 ---
Robotics: Spheros

IN-HOUSE ONLY
VA SOL Computer Science Standards Alignment: CSF.15, SCF.9, and PRG.6
Learn about block-based programming with our Spheros Robotics! Combine if-statements, loops, compound conditions, nested loops, and Boolean variables to perform various tasks with the Spheros robots. Work collaboratively with partners to design and implement algorithms using sequencing instructions, conditionals, loop structures, and more! 
---