The Sigma Series Lectures, presented by NASA Langley Research Center and hosted at the Virginia Air & Space Science Center in downtown Hampton, provide an opportunity to the general public to learn more about science and technology subjects. Lectures are the first Tuesday of every month and, unless otherwise indicated, the starting time for all lectures is 7:30 pm.
Sigma Series lectures are open to the general public at no charge.
For more information on Sigma Series please visit their website at: colloqsigma.larc.nasa.gov
In-person events are currently on hold due to COVID-19, however, virtual lectures have taken place since December 2020. Please check back here for updates or subscribe to email reminders. Thank you for your support and patience during this time.
To receive monthly email reminders about upcoming Sigma Lectures, send a blank email to: sigma-series-subscribe@lists.nasa.gov
Upcoming Events: 
One simple truth about human life is that we are all flawed intellects. Our knowledge contains gaps and defects. So, how can we accurately judge expertise in ourselves and others when we act from an imperfect knowledge base? I discuss how flawed knowledge leads people to misjudge themselves, often making them miss their own incompetence (the so-called Dunning-Kruger effect) and to misjudge others by failing to spot top-shelf expertise (the Conan Doyle problem). I discuss the implications of these issues for individuals as well as society at large, and talk about approaches in education to address them.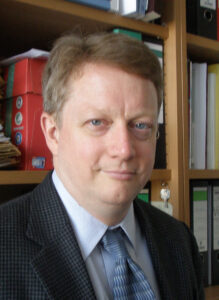 Co-sponsored by: NASA Langley Research Center and