The Sigma Series Lectures, presented by NASA Langley Research Center and hosted at the Virginia Air & Space Science Center in downtown Hampton, provide an opportunity to the general public to learn more about science and technology subjects. Lectures are the first Tuesday of every month and, unless otherwise indicated, the starting time for all lectures is 7:30 pm.
Sigma Series lectures are open to the general public at no charge.
For more information on Sigma Series please visit their website at: colloqsigma.larc.nasa.gov
In-person events are currently on hold due to COVID-19, however, virtual lectures have taken place since December 2020. Please check back here for updates or subscribe to email reminders. Thank you for your support and patience during this time.
To receive monthly email reminders about upcoming Sigma Lectures, send a blank email to: sigma-series-subscribe@lists.nasa.gov
Upcoming Events: 
Celebrate 50 years of informative, interactive, and always entertaining conversations with some of the top minds in
science, engineering, and research, July 19, 2022. The Langley Colloquium, founded in 1971, has spent more than 50 years educating the NASA Langley workforce through stimulating lectures and spirited question and answer sessions. July will mark the 593rd Colloquium talk and 555th different speaker. Included along with the scientists, engineers, and historians who have delighted and challenged us have been speakers from other walks of life, including Andrew Young, Arthur M Schlesinger, Jr., Eric Sevareid, George Gallup, Nate Silver, Ray Bradbury, and William F. Buckley, Jr. The Sigma Series is not quite as old as the Colloquium, so this is your chance to hear clips never before presented to the public.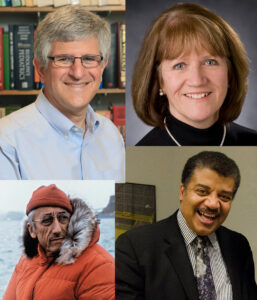 Co-sponsored by: NASA Langley Research Center and