The Sigma Series Lectures, presented by NASA Langley Research Center and hosted at the Virginia Air & Space Science Center in downtown Hampton, provide an opportunity to the general public to learn more about science and technology subjects. Lectures are the first Tuesday of every month and, unless otherwise indicated, the starting time for all lectures is 7:30 pm.
Sigma Series lectures are open to the general public at no charge.
For more information on Sigma Series please visit their website at: colloqsigma.larc.nasa.gov
In-person events are currently on hold due to COVID-19, however, virtual lectures have taken place since December 2020. Please check back here for updates or subscribe to email reminders. Thank you for your support and patience during this time.
To receive monthly email reminders about upcoming Sigma Lectures, send a blank email to: sigma-series-subscribe@lists.nasa.gov
Upcoming Events: 
Sustainable Design Thinking
Prof. Jonathan Chapman
November 2, 2021 at 7:30 P.M. at http://www.ustream.tv/channel/nasa-lrc
We live in a throwaway society, and this has truly devastating ecological consequences. This lecture calls for an economy of better, not more. Through an inspiring repertoire of theoretical ideas and practical examples, Professor Chapman investigates why we throw away things that still work, and shows how we can design products, services, and systems that last.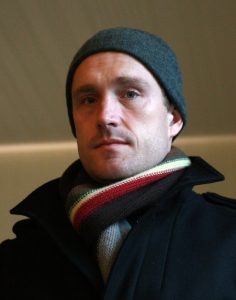 Prof. Jonathan Chapman
Director of Doctoral Studies, School of Design
Carnegie Mellon University
Pittsburgh, Pennsylvania
Co-sponsored by: NASA Langley Research Center and