The Sigma Series Lectures, presented by NASA Langley Research Center and hosted at the Virginia Air & Space Science Center in downtown Hampton, provide an opportunity to the general public to learn more about science and technology subjects. Lectures are the first Tuesday of every month and, unless otherwise indicated, the starting time for all lectures is 7:30 pm.
Sigma Series lectures are open to the general public at no charge.
For more information on Sigma Series please visit their website at: colloqsigma.larc.nasa.gov
In-person events are currently on hold due to COVID-19, however, virtual lectures have taken place since December 2020. Please check back here for updates or subscribe to email reminders. Thank you for your support and patience during this time.
To receive monthly email reminders about upcoming Sigma Lectures, send a blank email to: sigma-series-subscribe@lists.nasa.gov
Upcoming Events: 
With a national target to deploy 30 GW of offshore wind by 2030, a new industry with great economic promise for Hampton Roads is growing. Dominion Energy's Offshore Wind projects place Virginia in a position to be a leader of offshore wind development in
the U.S. The Commonwealth is well-suited as a supply chain and innovation hub for this new industry with our best-in-class port infrastructure, a large and skilled maritime workforce, and competitive business climate. The opportunity from offshore wind, market drivers, the project pipeline on the East Coast, Virginia's offshore wind advantages, and the effort to establish Hampton Roads as a hub of this new industry will be discussed.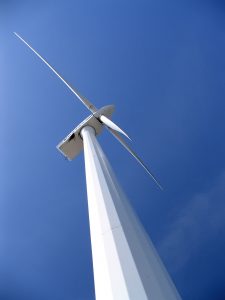 Co-sponsored by: NASA Langley Research Center and