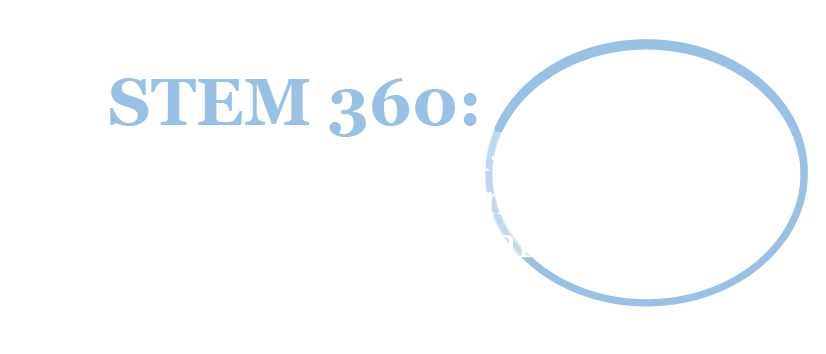 The Virginia Air & Space Science Center STEM 360: Multi-Setting, Multi-Platform STEM Education Program & Research Study commenced in July 2016 and thus far has met or exceeded all project goals and expectations. Over 1,400 4th grade students from 22 different elementary schools in Newport News, Suffolk, and Hampton are participating in the program. We are currently in year one of phase 2 (year 3) of research on evaluating different levels of STEM engagement, expanding participants' workforce awareness, and positively affecting attitude towards STEM education. The Center's education team has been steadily providing the students with multiple opportunities to learn and embrace STEM content in different ways, through multiple touch points in STEM education. The touch points include educational outreach programs and field experiences to informal STEM institutions, STEM Coach Engagement and support through a STEM Ambassadorship (Center family membership), and Family and Out-of-School Time Engagement. The Center has contracted the Institute for Learning Innovation (ILI) to define and regulate pertinent details throughout the project, conduct the research, conduct the evaluation, and publish the results of the project.
STEM 360 Educational Activities: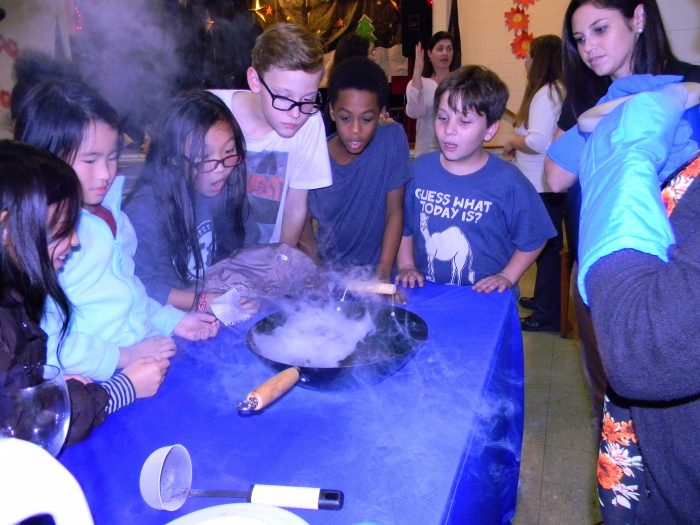 STEM 360 Students engage in Center Programming
Educational Outreach Programs at Schools
Center Educators deliver hands-on STEM programming to all 4th-grade students at STEM 360 schools while co-teaching with the students' formal educators. All programs provided by the Center are based on national Common Core standards and Virginia's Standards of Learning (SOL) guidelines. Level 1 schools receive 4 educational outreach programs, level 2 schools received 2 educational outreach programs, and level 3 students receive 1 educational outreach program.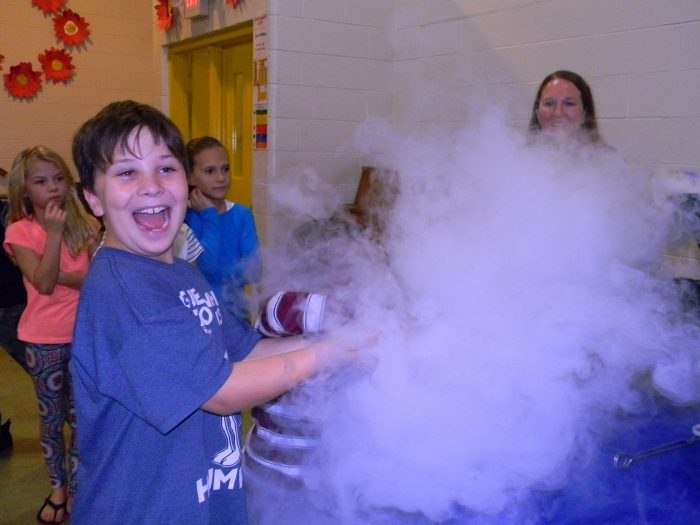 A STEM 360 Student enjoys a liquid nitrogen experiment at a STEM 360 Information Night
STEM 360 Information Nights
STEM 360 Information Nights were held at all schools participating in the study. The purpose of the information nights was to provide parents with relevant information about the study and to answer any and all questions. The parents at level 1 and level 2 schools also were given the chance to meet their students' STEM Coach.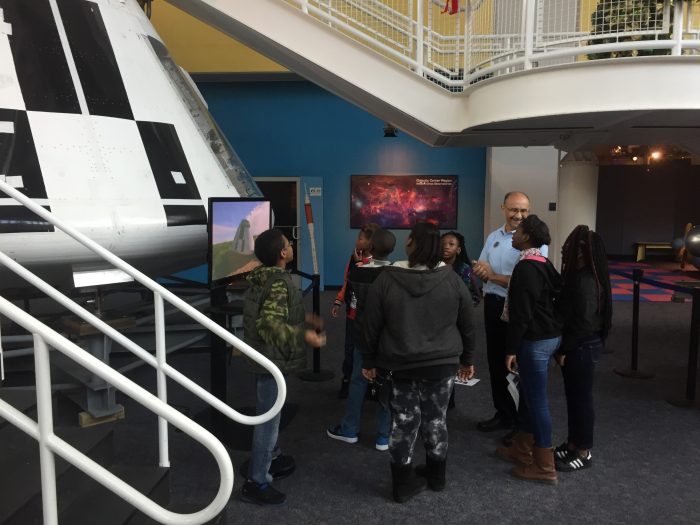 Suffolk STEM 360 students picking their STEM Coaches' brain
STEM Coach Engagement
Each level 1 and level 2 school has a specific assigned STEM Coach. All STEM Coaches are Center educators. The main purpose of the STEM Coach is to support and promote positive attitudes and academic achievement throughout the STEM 360 program and beyond. The students are given multiple opportunities to interact with their STEM Coach – at STEM 360 Saturdays (described below), educational outreach programs, educational field experiences, and pre-visits to the school before all field experiences. STEM Coaches communicate with their students both directly and through their classroom teachers. STEM Coaches send regular emails to parents and students.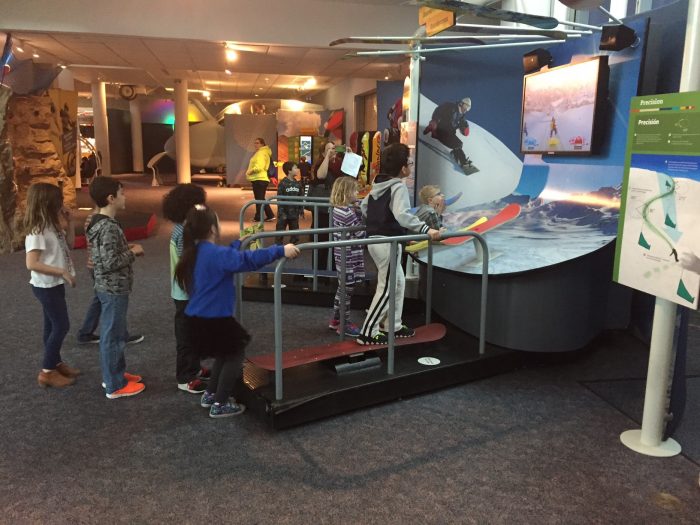 STEM 360 students practice snowboarding to learn the mathematics behind it
Math Alive! At Virginia Air & Space Science Center
During Phase 1, all level 1 and level two students visited the Virginia Air & Space Science Center November-December 2016 to explore the Math Alive! traveling exhibit. This exhibit showed students why math is important and explored how math is behind what kids love the most—video games, sports, fashion, music, robotics, and more. During their trip, the students also saw an IMAX education film.
STEM 360 Saturdays and Center Ambassadorship
All students in level 1 and level 2 have been enrolled in the STEM 360 Ambassador Program. This program offers Center membership benefits to the student and up to five family members and encourages the student to visit the Center on their own. The Center holds STEM Saturday on the first and third Saturdays of the month and actively encourages STEM 360 students to take advantage of the opportunity for out-of-school time learning.
STEM 360 Student Experiences iFLY
iFLY Virginia Beach
During Phase 1, the Center has partnered with iFly Virginia Beach Indoor Skydiving for the STEM 360 project. Through this partnership, all level 1 and level 2 students will visit iFly Virginia Beach, learn the basic principles of aerodynamics, participate in a hands-on STEM lab, and ultimately… FLY!
ECPI University
ECPI University teamed up with STEM 360 in Spring 2017. Level 1 and 2 schools were given small demonstrations of some technical career tracks offered by ECPI. Students got to experiment with snap circuits and learn about fiber optics in the mechatronics lab, triage robotic medical dummies in the nursing lab, learn how sonography works and saw inside an arm, cooked with a chef and much more!
STEM 360 Field Trip to Norfolk Botanical Garden
Norfolk Botanical Gardens
During Phase 1, fall of 2017, the Level 1 schools attended the Norfolk Botanical Gardens. They learned the parts of a flower in a hands-on dissection lab, played a STEM Career game, learned about native plants and their role in the ecosystem. During fall 2018 and spring 2019, students in levels 1 and 2 in phase 2 attended the Norfolk Botanical Gardens as well.
STEM 360 students engaged in agricultural studies
Virginia Tech Agricultural Research and Extension Center
During Phase 1, one of the experiences to the Virginia Air & Space Science Center, the students took a trip to the Virginia Tech Agricultural Research and Extension Center (VTAREC). The trip to VTAREC focused on STEM careers in aquaculture- and what roles their facility fulfills. Students learned about a past study done there (conducted by 2 governor school students) trying to create the best orange color in clownfish. This segment really drove home the mission: Find your passion, because there is a career in it.
Virginia Zoo
During Phase 1, students in level 1 and level 2 experienced the Virginia Zoo. These field experiences occurred in March and April 2018. Students will receive an animal classification program featuring live animals in the classroom. After the class, they will be led by a zoo educator on a STEM career-based guided tour of the zoo.