Coming Soon & Now Showing
Fun fact: the Virginia Air & Space Science Center has the LARGEST screen in Hampton Roads!
*Morning IMAX showings are subject to change without notice. Please call 757-727-0900 and press 0 for more information.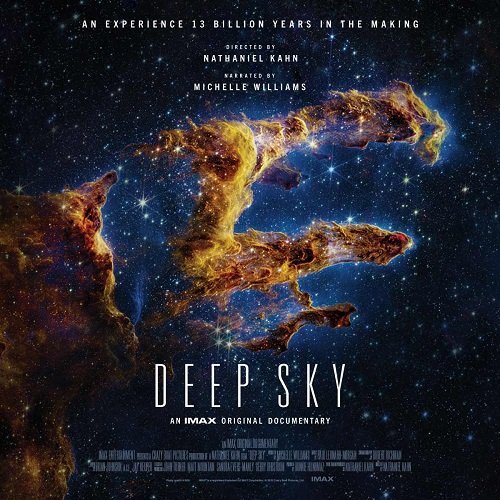 The highly anticipated documentary brings the awe-inspiring images captured by NASA's Webb Telescope to IMAX® — taking audiences on a journey to the beginning of time and space, to never-before-seen cosmic landscapes, and to recently discovered exoplanets, planets around other stars. 
Showtime Information:
Wednesday – Saturday: 11:00 a.m.
Wednesday – Sunday: 2:00 p.m.
Thursday – Sunday: 4:00 p.m.
read more